The latest Anti-Cheat Status Update for May 2023 has been released by Ubisoft with respect to the conversation surrounding Rainbow Six Siege players. The update includes several measures taken to combat cheating and ensure fair gameplay for all players.
One of the main topics covered in the update is the BattlEye and Data Ban numbers, which give an overview of the number of bans issued to players for cheating or other violations of the game's terms of service. The latest data for 2023 is included, and corrections have been made to previous months' numbers following a database update.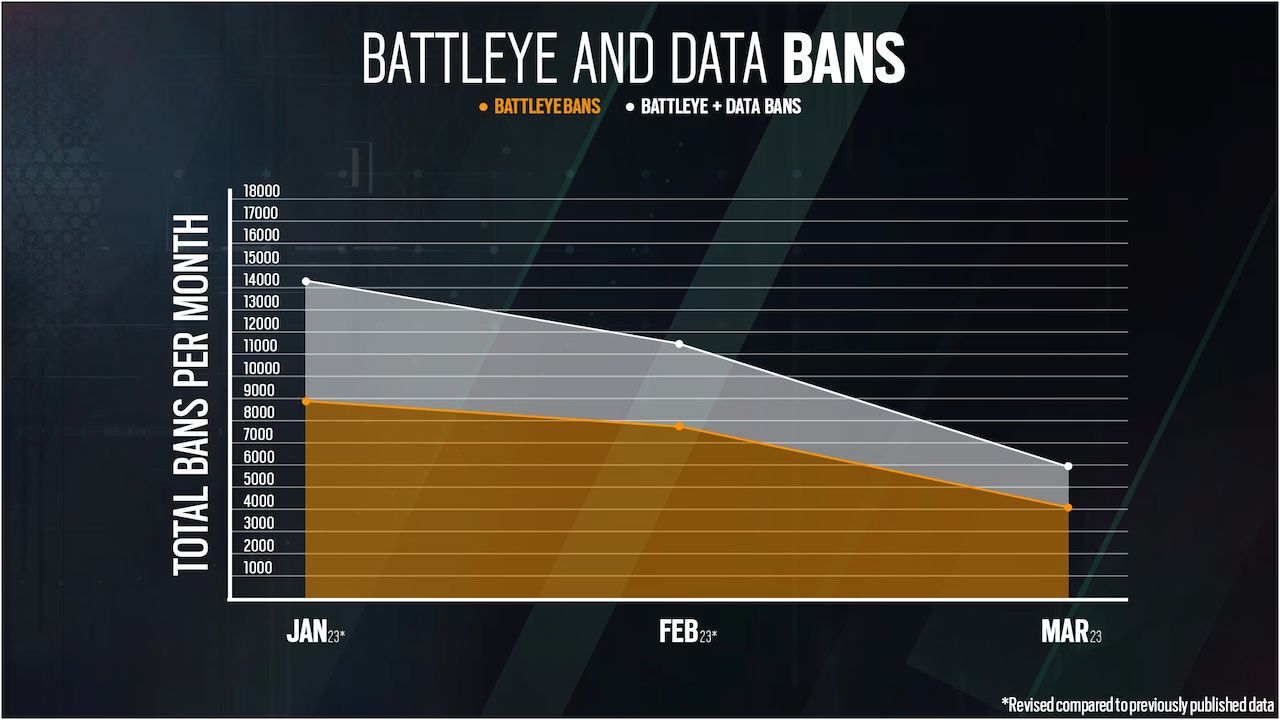 What Was Addressed in the Anti-Cheat Update for Rainbow Six Siege?
The developers have also been working behind the scenes to fortify the game's security and make cheat development more difficult. They have fixed a number of cheats that were not player facing but were affecting the game's balance.
Another important feature discussed in the update is the MMR Rollback system, which was temporarily disabled following the release of Y8S1 to avoid bugs in rollbacks. The related issues have since been resolved, and the MMR Rollback system is now active again.
The update also highlights the successful release of Mousetrap on consoles with Y8S1.2. This input spoofing detection system is an important milestone for the developers, but they are continuously monitoring it to ensure its effectiveness.
Players are encouraged to help combat cheating by reporting incidents in-game. Clear video or photo proof of the incident, the offending player's username, user ID, or Privacy Mode nickname, match ID for any relevant matches, and the date and time of the incident can all help the developers identify and sanction cheaters.
If you're interested in the stats and leaderboard information for Rainbow Six Siege, then check out our official Tracker Network page!
Up Next: Rainbow Six Siege's Next Season, Operation Dread Factor, Revealed