Launching Bloodhunt Tracker!
It's the week of the vampires, that's for sure. Bloodhunt took us all by storm this week. The hype was high, and so was the experience.
We are grateful for the opportunity to work with Sharkmob to release Bloodhunt Tracker on the day of release, and we can't wait to share more about what's coming.
We are also working on adding the game to our mobile app, which is currently the #1 request.
Get your Bloodhunt stats today, and stay tuned for more. You can read more about what you can expect from the site here.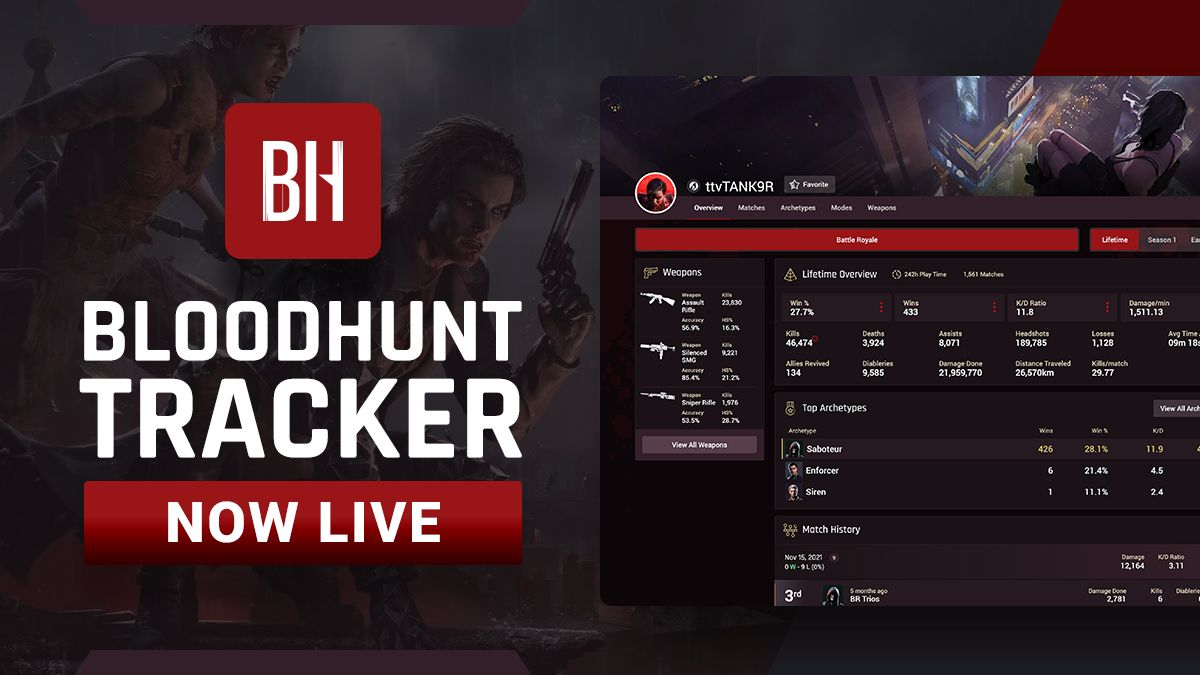 Launching Battlefield 2042 on Our Mobile App
With the announcement of the brand new Battlefield 2042 site last week, we also shared that work on adding BF2042 to the Tracker Network mobile app is ongoing. Well, it's now available.
Get the Tracker Network Stats app on iOS and Android for free.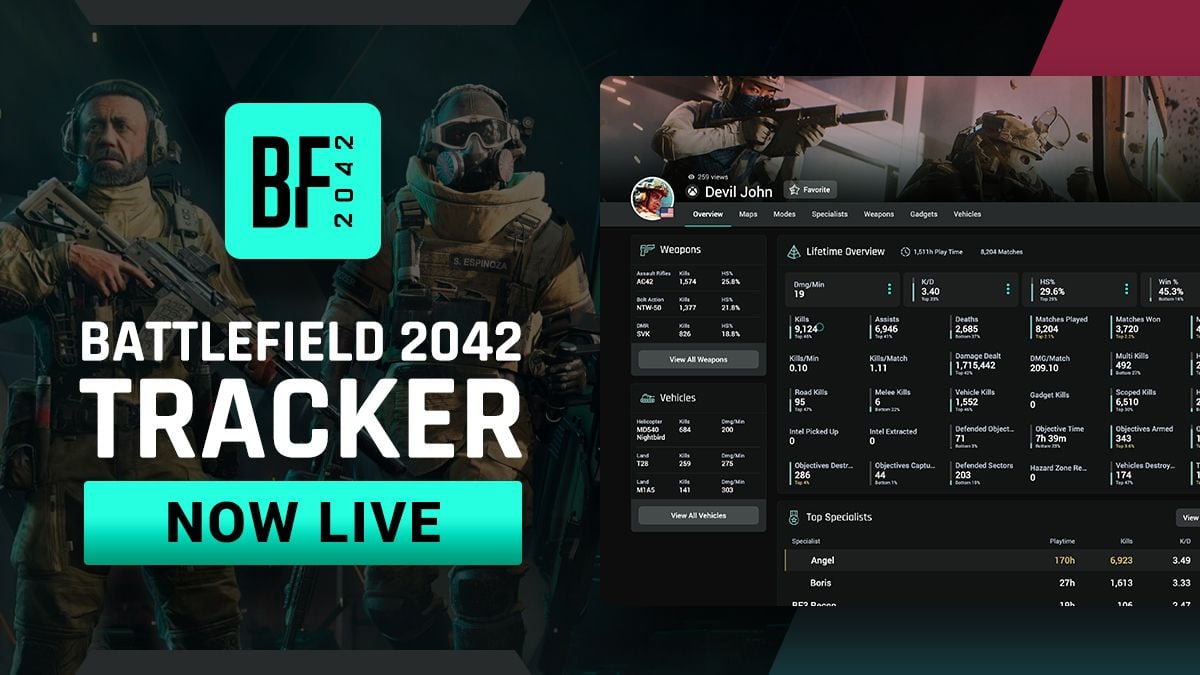 New Seasons Everywhere
Bloodhunt's launch has brought its Season 1 to life, but with that, we also updated a few sites to match their new seasons: Warzone, Valorant, and Halo.
These were the big highlights, and we have daily updates as we are continuously working on improving our sites and apps. Please share your feedback with us, and let us know what you think! Don't forget to follow us on Twitter and Instagram to get all the latest TRN news, announcements, and data insights.