Consider this your last call to get TRN Premium while it's on sale! For a limited time, go Premium at a steep discount. It will never be this cheap again, so what are you waiting for?
Perks below:
Premium Rewards
We loaded up the rewards shop for Premium users! Redeem a TRN exclusive Splitgate skin bundle on top of discounts for merch and Advanced supplements.
Premium users will always be able to take advantage of legacy perks, including:
Ad free experience on all sites, apps, and devices
Personalize your TRN profile and receive a Premium Golden Flair
Game stats automatically update without having to keep the site open. No more grouped matches!
Holiday Giveaway
If that wasn't enough, then it's time for us to casually drop the biggest giveaway we've ever done! All premium users are automatically entered in a drawing to win:
2 SteelSeries Arctis 7 Headsets
20 HUMANKIND™ Deluxe Edition Steam Keys
500 ADVANCEDgg supplement samples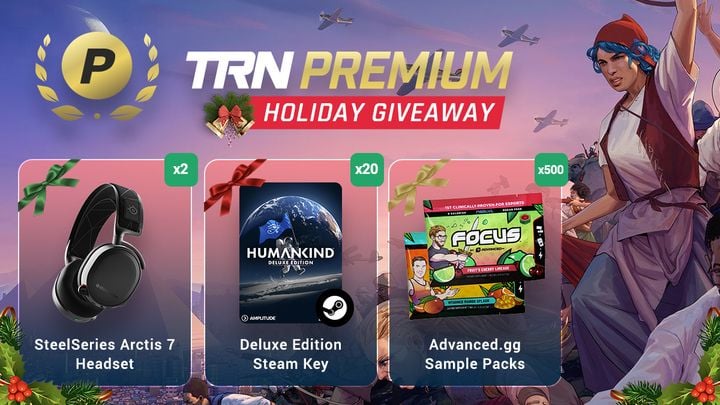 Headsets only available in select countries
You may also enter this giveaway by submitting a form here
In the meantime, make sure to check out the HUMANKIND™ free demo available on Steam, Epic, or the Microsoft Store
GET PREMIUM & ENTER THE GIVEAWAY
20% Off Premium
Get more, pay less-- that's our motto. Right now you can go Premium for as low as $2 per month
Now is the best time to jump in! What are you waiting for?
Your continued support is appreciated beyond words. Wishing a safe, happy, and healthy holiday season to all our friends!
- The Tracker Network Team