Valorant Past Act Performance Tab
We added a performance tab which allows you to view your past act performances. This includes all your past ranks, playtime, wins, win%, K/D, HS% and top agents.
You can also view your best matches per act, sort by highest kills, most clutches, first bloods and more.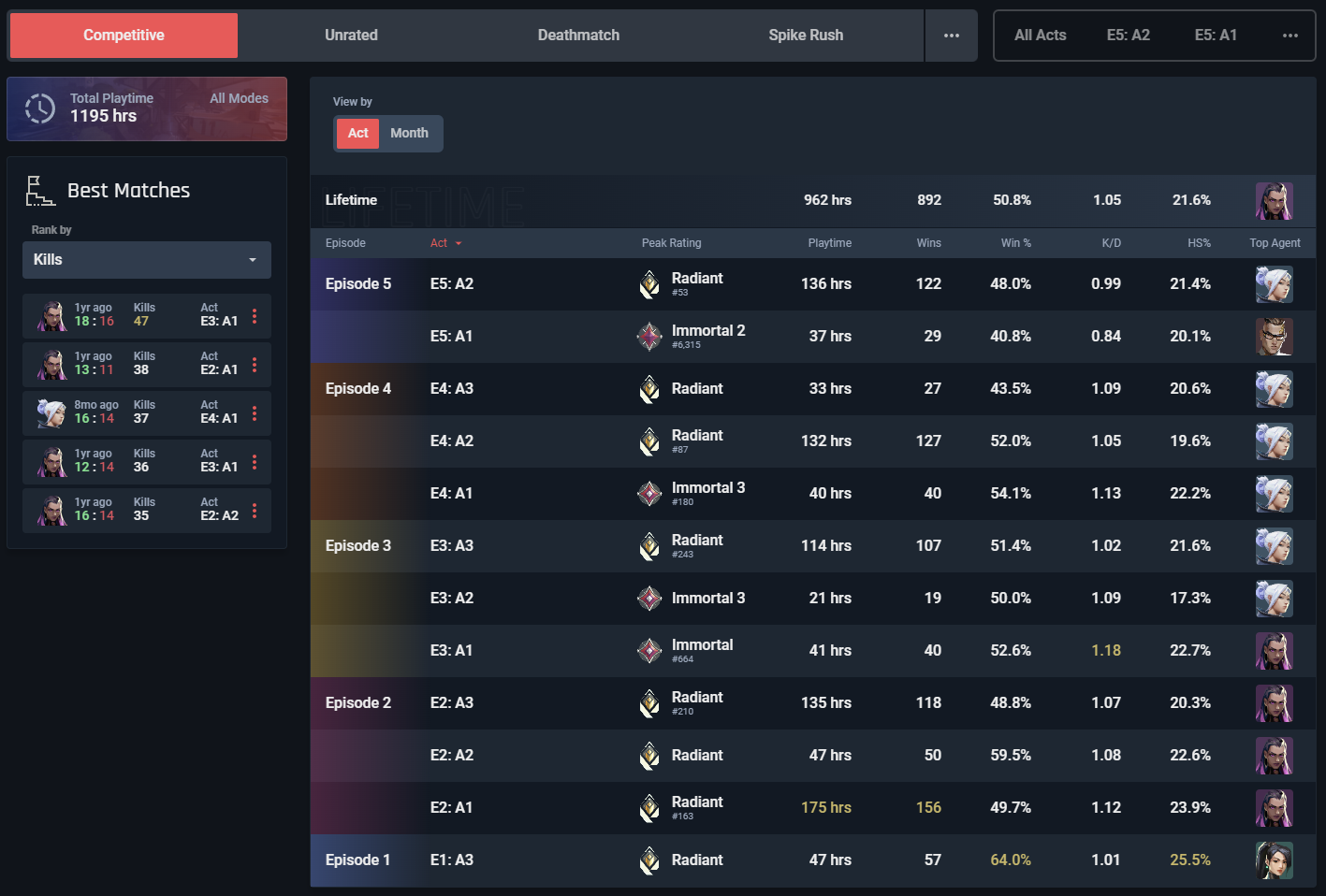 Fortnite Team History
On Fortnite Esport profiles, you can now view each player's team history directly on their profile.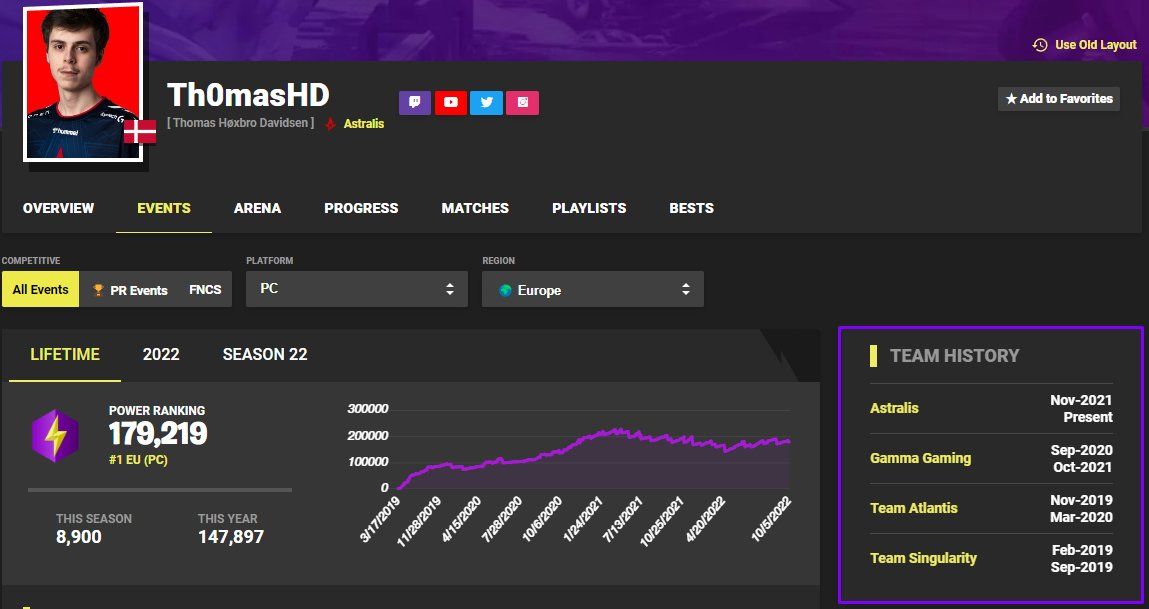 Additionally, we added filters to event match history. You can filter by date, PR, placement or earnings.
R6 Weapon Stats per Operator
Last week, we announced our big update to the R6 Overwolf app. Since then, we've continued to make improvements and add new features. One of the new additions is the "Weapon Performance" page within the "Operators" tab. This new page allows you to see if you're better with certain weapons on certain Operators.
Start tracking this data for yourself by downloading the app here (PC players only)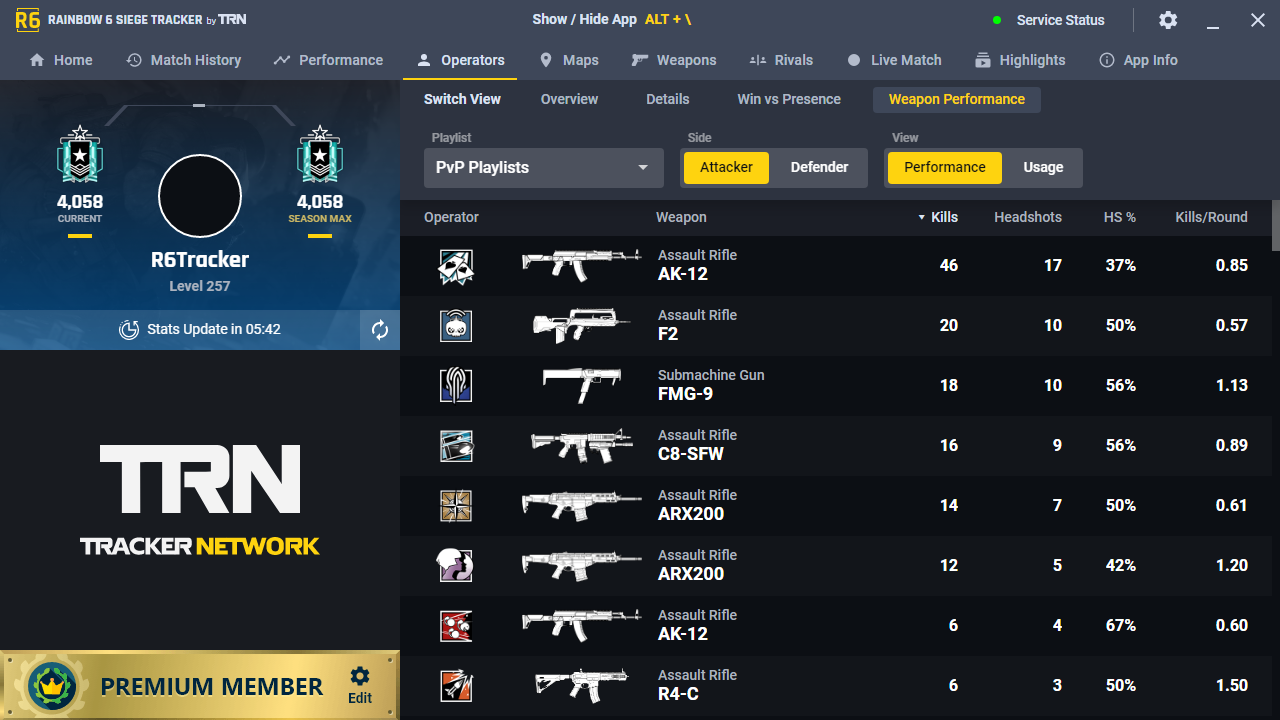 These are the big highlights for this week. We are continuously working on improving our sites and apps and have more news to share soon. Please share your feedback with us, and let us know what you think! Don't forget to follow us on Twitter and Instagram to get all the latest TRN news, announcements, and data insights.