Valorant Tracker Party Stats
We added more information to the "Teammates" feature.
You can now view an extended list of all the teammates you played with, but also, information per party size. Know your K/D, Avg. Place and Win %, per party size. Solo, Duo, and Fives.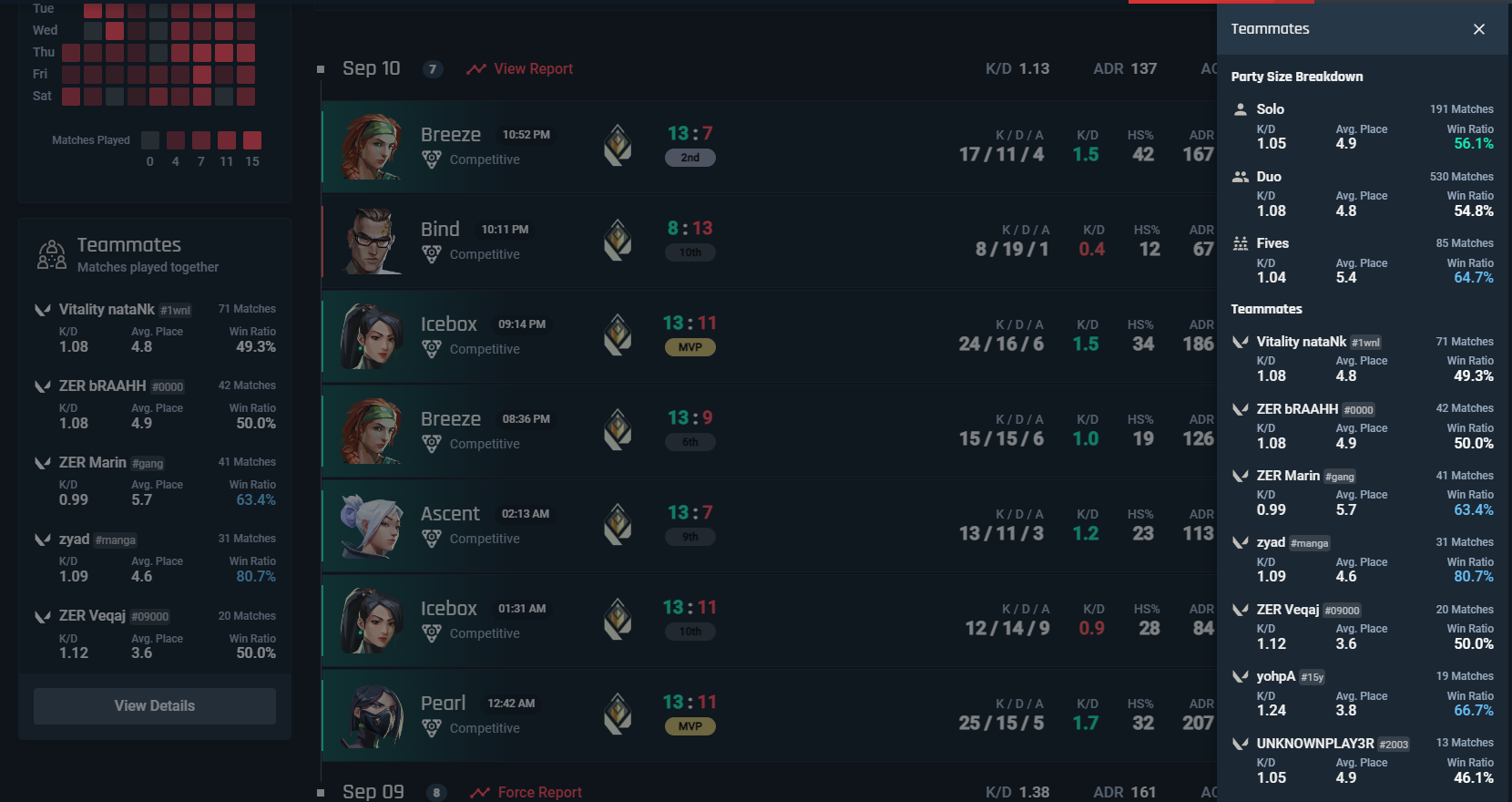 Multiversus Tracker Heatmaps and Teammates
Talking about teammates, we added that feature to MultiVersus Tracker as well! In addition to personal performance heatmaps for Playtime, K/D, and Win%.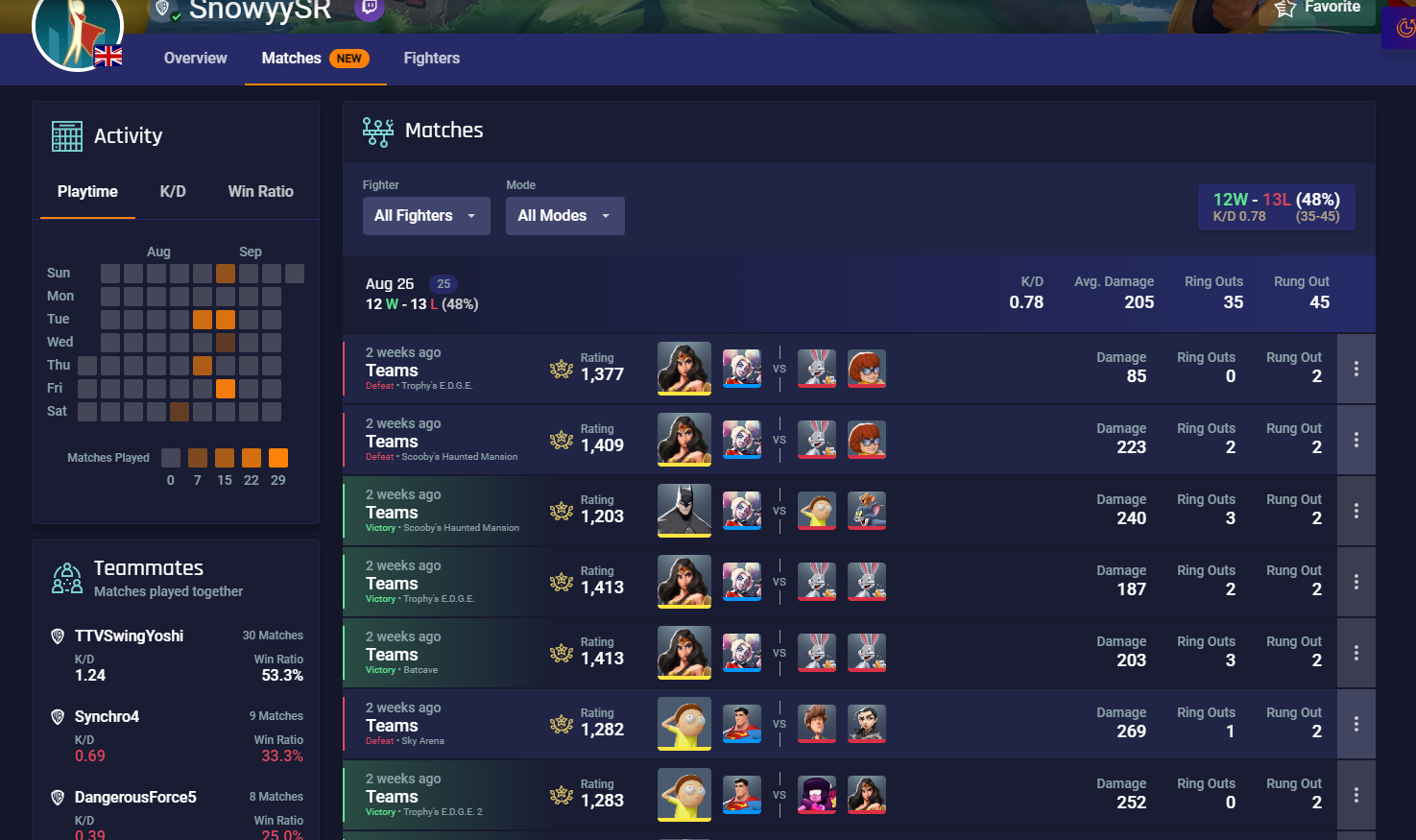 Tracker Network Twitch Bot Launch
It's now official! Alongside our OBS overlays, you can now set up Tracker Network's Twitch Chat Bot!
It's straightforward to set up. First, you choose your game, and we'll track your performance for that streaming session - which will help chat keep up with the stats by using special commands.
Learn More and Set Up For Free.

These are the big highlights, and we have daily updates as we are continuously working on improving our sites and apps. Please share your feedback with us, and let us know what you think! Don't forget to follow us on Twitter and Instagram to get all the latest TRN news, announcements, and data insights.