It's been a while since the last weekly report. The team is hard at work on much bigger projects, so you should stay tuned for that. But in the meantime, here are some of the bigger changes and updates in case you missed it:
New MultiVersus Site
The game, the storm, the legend - MultiVersus! We released the site a couple of weeks ago and received amazing feedback from everyone, and we are working on more updates and features.
Alongside profiles and leaderboards, we just released the OBS overlay, and we are working on some new features.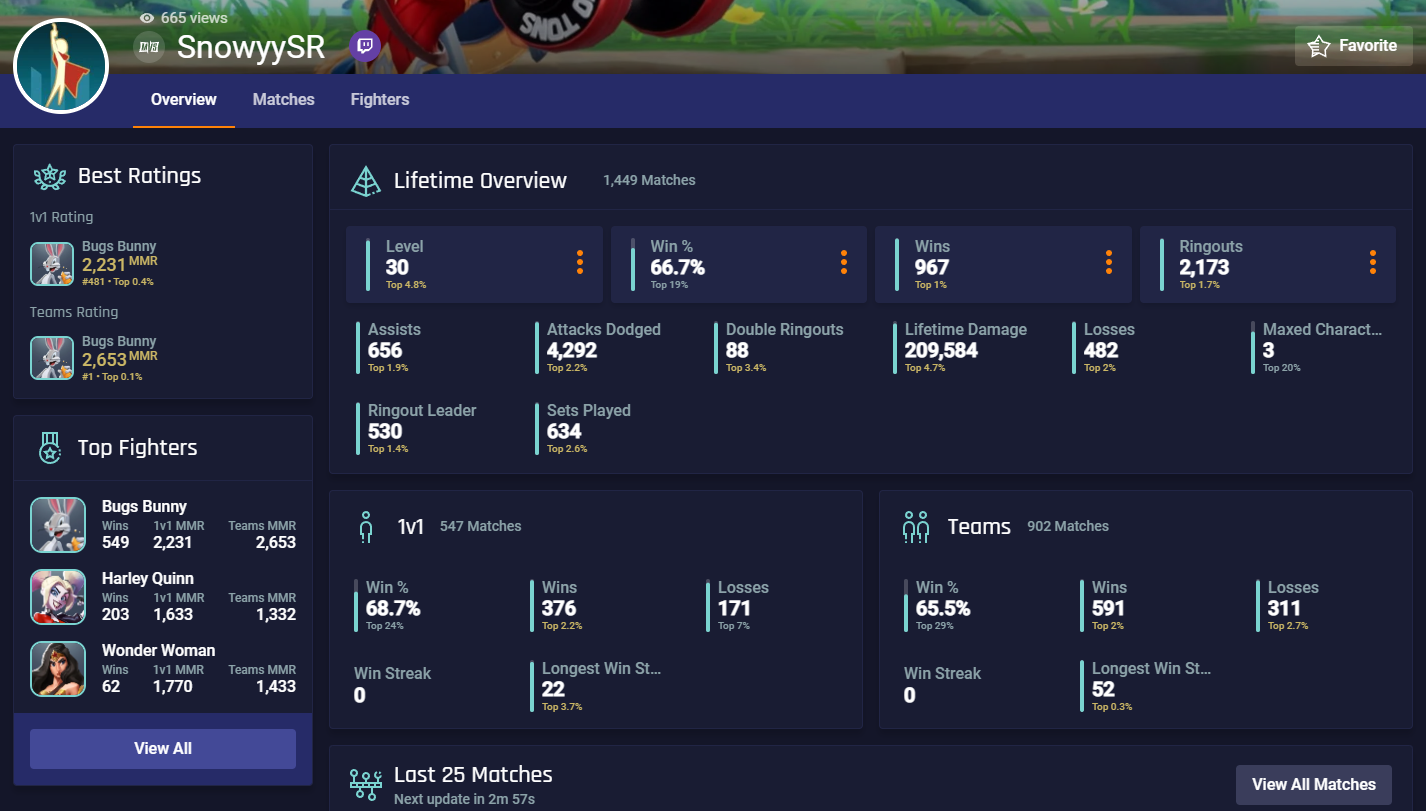 Mobile App Updates
Yesterday we released a new update that includes bug fixes and some updates to Valorant:
Added Global Agent Insights
Agents page on profile has been redesigned
New performance tab in the match details
More updates all around:
These are the big highlights, and we have daily updates as we are continuously working on improving our sites and apps. Please share your feedback with us, and let us know what you think! Don't forget to follow us on Twitter and Instagram to get all the latest TRN news, announcements, and data insights.